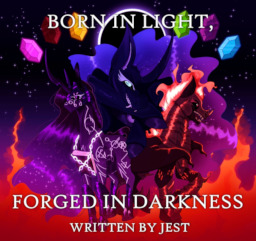 Source
Twilight Sparkle is undeniably a prodigy and has the skill and knowledge of a unicorn five years her elder as well as the power of one as well. This knowledge and power has drawn Princess Celestia's attention, with the alicorn beginning to wonder if the young unicorn will be the one to fulfill an ancient prophecy that would save her sister. A prophecy that would have come to fruition, had the alicorn's own checkered past not come back to doom the filly to a life of fire and brimstone.
---
Go check out this story's sister story!
Updates twice a month!
Chapters (99)