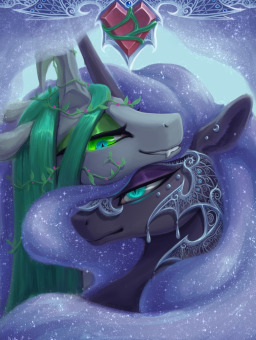 Civil wars rage across the continent as the armies of Nightmare Moon and Queen Chrysalis seek to dominate the planet. Amidst the chaos, the two rulers take a moment to accomplish some needed... 'diplomacy'.
---
This was a request for a patron and was viewable earlier for said patrons. Head over here if you want a story like this for 5$ or to see stories early for just 3$!
Happy Valentine's day!
Chapters (1)