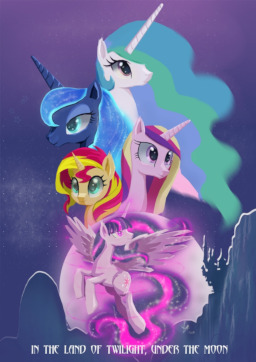 Source
Their universe has come to an end, two goddesses sacrifice what is left to make sure it doesn't happen again. But fate lets them start over somewhere else...
Twilight Sparkle was dying because of the magic flare she emitted during her entrance exam to Princess Celestia's school, when she was about to destroy herself along with everypony on the school grounds a deity offered the little filly a deal that would change not just her life but the world itself.
---
NEW cover art by Lmkyouki
Also thanks to G33kySt3v3 for helping with the editing.

And thanks for those 8K+ views

and the 400+ likes

Twilight's team art by Lmkyouki
wow Featured 10-21-2018 ~ TY

Chapters (18)