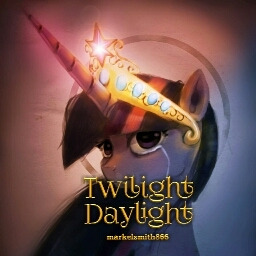 Twilight has always been the mare to go to when you have a situation. But what happened if no one looked to her for help anymore? Her sole purpose was to help ponies and give them information. That's why she loved the library. But......what now? Now that the traffic's stopped, the others , her friends, don't even talk to her when she expresses her concerns. Along with lies and things that have gone untold about her.
What now......that her sole purpose is gone?
P.S. Not too depressing, but you sure are in for a shocker! Includes action, adventure, and Family as well!
---
Has been updated to a Teen Rating due to sexual references in later chapters
---
Chapters (56)