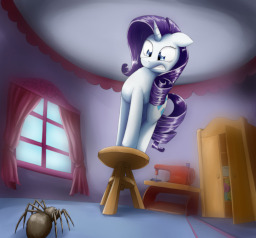 One day whilst working, Rarity is horrified to discover a spider and tries to kill it.
Things quickly escalate.
Now with a YouTube reading!
---
Big thanks to Vexy and Abramus5250 for editing and RainbowBob for pre-reading. Go check out their work!
---
Cover art found here by otakuap, go check out his work on his deviantart!
Chapters (1)