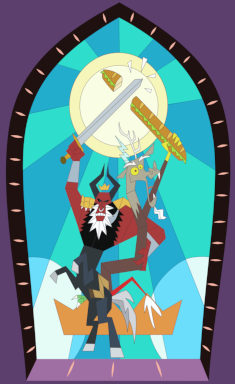 Tirek has finally been defeated.
Left powerless after being blasted to Tartarus, Tirek now has the rest of eternity to wallow in his defeat in the deep, dark, silent recesses of the planet...or at least that's what he HOPED would happen.
His 'friend' Discord decides to take advantage of visiting hours and has a riddle for the demon centaur, the answer to which may be the key to his freedom...or just Discord messing with his head. It's hard to tell.
Thanks to Katefiore on Deviantart for the cover art.
Chapters (1)