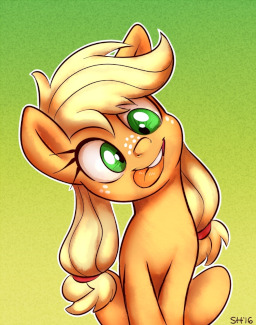 Source
Featured 8/21/2017!
During the events of Somepony to Watch Over Me, Applejack acted a little strange. After reading about it in the now published Friendship Journal Pinkie Pie thinks she knows the reason. And being Pinkie Pie, she won't stop until Applejack knows the consequences of ignoring an ability that's in her blood.
Commissioned by Alexwarlorn!
My Little Pony belongs to Hasbro!
Thanks to SorcerusHorserus for the cover art!
Chapters (1)