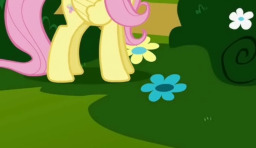 Lately, Discord had taken up gardening.
It was, admittedly, an unexpected hobby for the spirit of chaos and disharmony to pick up. But he'd easily justified it to himself--and everypony else who dared question--with the answer that chaos is being unexpected, and that true chaos is doing things that no one would have guessed, and so he was living perfectly up to his own nature.
He had created six unique varieties of flowers; they were completely unique to his little garden. Nowhere else in Equestria did one grow.
Chapters (1)