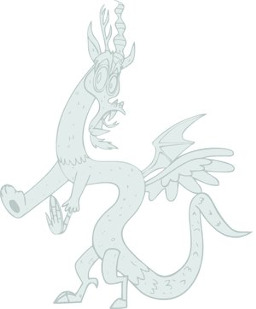 This is a tribute to a series of fanfiction by Alex Warlorn called Pony POV Series.
The original can be found here: http://www.fimfiction.net/story/32519/Pony-POV-Series-Season-Zero%3A-Discorded-Ponies
This story takes place in one of the countless alternate worlds of Equestria. Here another version of Discord comes into contact with Truth, the mirror into parallel dimensions. There he sees a world where he rules over Equestria with the Mane Six as his minions.
It was also my first story, first shown on deviantart. Please comment.
The title image is "Discord Statue Vector" by dezufnocosem (http://dezufnocosem.deviantart.com/)
Chapters (1)