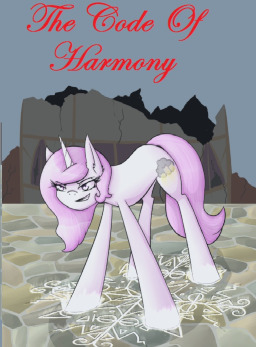 Source
This story is a sequel to The Code's Apprentice
---
Sequel To : The Code's Apprentice
The land of Equestria has been changed forever.
New monarchs sit upon the thrones of the Sun and Moon, the once almighty power of Harmony overturned to make way for a new Diarchy of Balance. Political unrest and turmoil have engulfed the land, and at the very center of it all, Princess Celestia - renamed Tia Sunbeam - seeks atonement for the crimes she committed in the name of Eternal Harmony.
With much of her power sealed away, Tia must live amidst the citizens of Ponyville as the world changes all around them. As Ponyville works to rebuild following the struggle between student and teacher, they must cope with the edicts of a new government determined to bring equality to all creatures, beliefs, and ways of life - even those that were long since banished to the dark places of the world.
Tia Sunbeam will struggle with her own deeply held convictions on the way the world should be, versus the way it will now become. She will face a truth she has long since denied, and realize the true meaning of Harmony. And perhaps, most importantly of all... She must make some Friends.
Cover art by SinSays at http://sinsays.tumblr.com/ - Go spend some money with her! :D
Oh, and go check out my new side story - Rise - It's going to become relevant here!
(character tags are not comprehensive! Some are being kept secret! ;3)
Chapters (34)