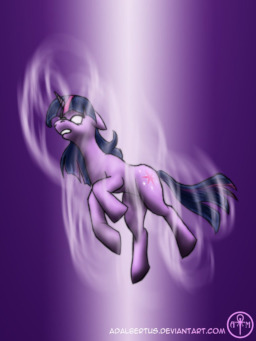 Source
For a thousand years, the Code of Harmony has ruled Equestria, and the Code of Dissonance has sabotaged its works at every turn. Now the war for control over the land will come to a head, and one unicorn's decision may decide the fate of all.
For though she does not know it, Twilight Sparkle is the shining example of the Code of Harmony. Her teacher, Princess Celestia is Harmony's most powerful master and she knows her enemies are hatching a plan that threatens to cast down the Harmony of her throne and all she has sacrificed to create.
What she does not know is her foe seeks a new Apprentice to turn to his dark ways. A unicorn with seemingly limitless potential for magic, whose thirst for knowledge may yet lead her down a dark path, who is known to be such a faithful student of magic, eagerly seeking the truth no matter how forbidden it might be...
Sequel: Code of Harmony
Chapters (33)