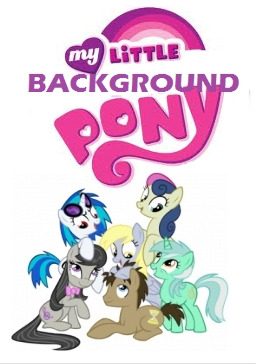 A time-traveling alien pony.
A permanently cross-eyed pegasus.
A prim and proper cellist.
A hard-working confectioner.
A future DJ with attitude.
An aloof yet friendly lyrist.
These six ponies have been in the background for three whole seasons. Now it's time they got their own story. A story involving secrets, new friendships, and the return of a mare long thought to be an old ponies' tale.
Alternate Mane Six story. Due to five character limit, imagine Octavia tag.
---
Has an audio reading. Start here
Chapters (10)