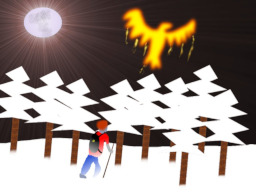 This story is a sequel to No, I Am Not A Brony, Get Me Outta Equestria!
---
After leaving Ponyville, the human TD Harrison Powell finds himself in even stranger territory than the land of the ponies. Will he find his way home? Or will he find out that he should have stayed in Ponyville under the watchful eyes of the Royal Sisters after all?
Edited by the amazing Jack Kellar and Marioland1
Special thanks to MyHobby for the cover art!!
Chapters (28)