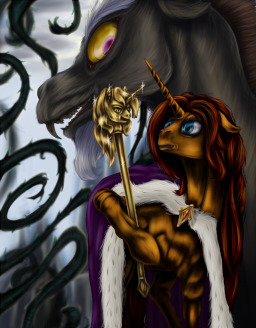 TD, the human first seen in No, I am NOT a Brony, GET ME OUTTA EQUESTRIA!!! has been in Equestria for a little over a year now and he's just beginning to fully adjust to his life there. However, when he wakes up one morning to discover that five of the Mane Six have switched cutie marks, he endures a significant change when he helps them out.
He is less than pleased.
Edited wonderfully by Strike89
Buy a print copy here!
Chapters (48)