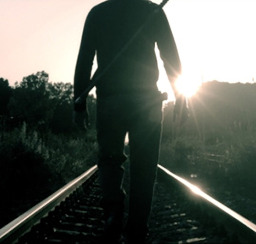 "We wear the mask that grins and lies, It hides our cheeks and shades our eyes."
— Paul Laurence Dunbar
It started as a normal Equestrian morning, but doesn't it always? The princesses are frightened, and in Ponyville, a creature from a forgotten race walks into town. His kind hasn't been seen in over a thousand years, but even then he's still far from what he appears to be.
Arc 1: The First Day
Author's Note: Hey guys! This is my first story, so constructive criticism is more than welcome. I'll take this moment to say that I own nothing but my main character, the plot, and a few surprises which will appear later. All other characters and linked music are NOT mine. A word on music. At times I might offer two links to a song. The first is the OFFICIAL version, the second is the closest approximation to how I feel it is sung in the story. Just warning you, because I know some people hate covers. This story is rated teen for occasional language, implied sex, and gruesome imagery (mostly late in the story and in flashbacks). Now with technical out of the way, I wish you all happy reading, and I hope you have fun.
Edit: Bug the writer! He writes faster when you do.
Chapters (7)