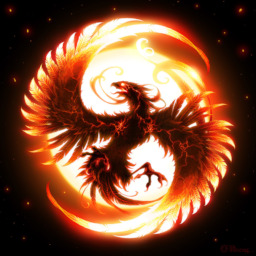 Jason has been in Equestria for quite some time and has lived countless lives. Some have been short, others have been rather long. No matter the length, they all share one thing in common. They all end in fire and flames.
He has spent centuries wandering the countryside, gravitating towards events. When whispered words of Nightmare Moon's return reach his ears, his feet take him to Canterlot, where what he encounters leaves himself and many others more than intrigued.
An idea that sparked a story. Immortality is an often used plot device with a Human In Equestria story, and I wanted something different, something new, something... fresh. Thus, the concept of mimicking the phoenix came to life, and from it, this story.
Chapters (14)