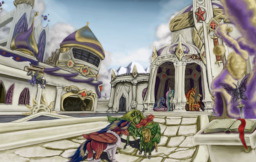 This story is a sequel to The Prince
---
Returning to the land of his birth as the human TD Powell, Antares must try to find a way home. But if he returns to Equestria, will it be the same one he knows? Will he be able to cope with the ever-changing world around him?
Edited wonderfully by Strike89 and roker12
Buy a print copy of the original story here!
Chapters (22)