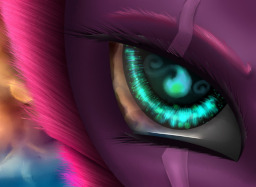 This story is a sequel to The Prince
---
Five years have passed since the Equestrian victory against the invading minotaur army, and peace has returned to the land. The first annual memorial celebration has arrived in Canterlot, led by Prince Antares. However, in the midst of the celebration, Equestria is invaded by an army from far away, led by the powerful unicorn Tempest Shadow in the name of The Storm King.
Now on the run, Antares must reclaim his conquered nation, no matter the cost.
Just as a brief point of interest: I loved the movie. This is not a fix fic any more than the first TD Alicorn story was a fix fic of the Season 3 finale. This is just an interesting idea I had.
Chapters (5)