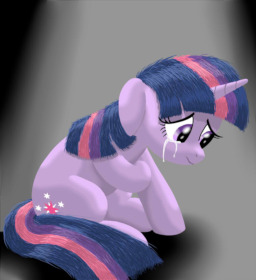 Source
A sociological experiment gone horribly right leaves Twilight on the verge of the hardest decision of her life.
Now has a sequel, Variables
- - - - -
Hey, everyone. OtterMatt here. Just for the record, I'm not coming back to FimFic. Not ever. I'm sorry to say it, but my life has moved on, as it were, and writing just isn't a part of it anymore. That being said, I love these stories of mine very much. There's a lot of myself that I put into them, and at least a couple people have told me that these stories meant a lot to them as well. So, for those people, and for anyone else who enjoys my work in the future, I'm charging my friend Spabble here with curating my completed stories. Thank you all for the love, the faves, and the support as I grew and learned. Keep doing what you love, and the best of luck to you all.
Chapters (2)