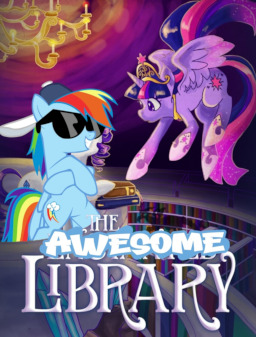 This story is a sequel to The Enchanted Library
---
Everypony believes in fairytales, right?
Well, not Rarity, but who cares about Rarity Schmarity because THIS story about Rainbow "Awesome" Dash being the first to find a lost princess of legend.
---
One-shot based on prompts submitted by Ko-Fi Subscribers. Prompt was "Enchanted Library but it's Dash who finds Twilight instead of Rarity".
Chapters (1)