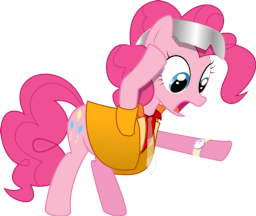 Source
This story is a sequel to Ponies on Ponies
---
A new story right where we left off last time. Shall we find out how well Alex is fitting in? From Canterlot to the usual shenanigans found around Ponyville. Nothing could possibly go wrong right? Right?
This story is rated PL (Princess Luna) for suggestive themes, shipping, and my own brand of shoving someone into the gutter. Edited to Teen for later chapters becoming more sensual.
Author's Note: Workin' on that wedding I was going to cheat you all out of, please stand by.
Chapters (31)