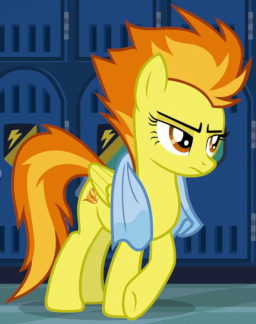 In her short time on the Wonderbolts roster, Rainbow Dash has become the star atraction of the locker room with her wild stories. It was amusing at first, but Spitfire's gotten sick of it. Clearly, the best way to stop these tall tales is to see just how mundane Dash's home life really is. Hearth's Warming will provide the perfect excuse.
And that's where the problem really started, Chief Rights...
---
Written for The Iguana Man for Jinglemas 2021. Miranda Rights borrowed with permission from Estee, who wants it on record that they had nothing to do with the title. Rated Teen for significant alcohol use.
Chapters (1)