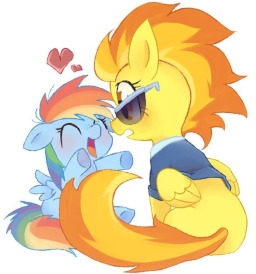 Spitfire just wanted a normal day to the Cloudsdale market to buy some apples. Here's the catch: there's a little blue pegasus that keeps following her around...
And why does she keep yelling, "Mommy!"?
~~~~~
When pictures give you ideas, it's up to your imagination whether you wanna turn it into a story.
FEATURED on 1/28/16!
Dramatic reading by SkyOfStorms! Check it out here!
Chapters (1)