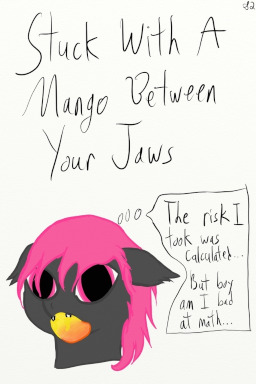 Source
Night Flight was like any other bat pony: webbed wings, nice fangs, fluffy ears, and an extreme taste for mangoes.
Then the mango decides (as best as an inanimate object can) to retaliate somehow.
It would not go down without a fight.
~~~~~
Conceived at half-past 1 AM.
Hey, at least I finally wrote a bat pony story.
Cover art done by Snow Quill!
Chapters (1)