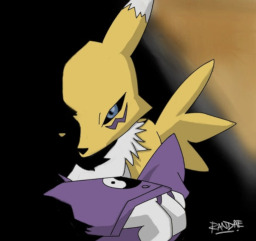 This story is a sequel to Tuesdays
---
Dustin simply wanted to get away from Manehatten, and the life he'd been all but forced to live there. He'd had enough of fashion for a lifetime.
Ponyville must be different right? It's more accepting, or so the papers say. The additional info of strange protectors also catches his eye.
Maybe things will finally calm down. Maybe he can start to have a normal life.
Nothing is normal in Ponyville.
---
This was Co-written with Thadius0.
I never expected to be approached by the same guy that wrote Headless, not Heartless. Yet a set of messages later, and this colab came together over Google Docs. This was an absolute blast to write, and I hope you all enjoy reading it.
Tags: Profanity for Profanity, Violence for DODGE!
Chapters (1)