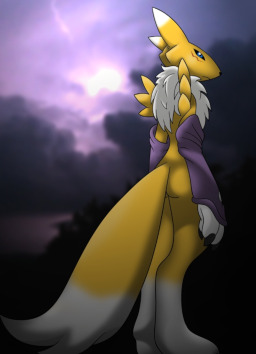 One day when her sister goes on a trip with her friends, A young filly named Sweetie Belle tries to find herself something to do in order to cure her boredom. However, when she was getting everything that she needed in order to go crusading, she finds a strange looking device from inside her closet. One that she assumes is a watch.
Turns out... that watch has a powerful companion and friend inside it that her mother knew when she was only her age. Now with her mother gone though, the figure named Rena takes it upon herself to look after the children of her previous partner. And to teach the youngest one, Sweetie Belle, to stand up for herself and to be strong at heart. Just like her mother once was. Sure, it may sound like a lot of weight on her shoulders with the almost daily shenanigans that Equestria is known for and the fact that there's also this Digital World that is almost unknown to modern Ponykind, but hey. Nopony said she was going to do this alone.
---
A Displaced tale involving Renamon from Digimon. Takes place at the beginning of Season 5 when The Mane Six go off to Our Town. You can blame Solphestus for this idea xD
---
Credits to everything shown
MLP belongs to Hasbro and Lauren Faust
Digimon belongs to Bandai and Akiyoshi Hongo
---
Featured and Popular stories list on first day!?

You guys are just awesome!! Thanks for the support!


Featured again on 9/4/2018. You guys are amazing!
Featured once more on 1/24/2019.


Featured on 9/4/2019. You guys rock!

Chapters (16)