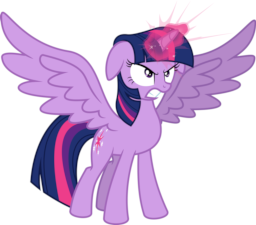 Twilight wanted a nice, relaxing Saturday morning. All hopes were dashed once she had a plate of pancakes.
Then she turns her back for a split second, and the plate is empty. She wants to know who this criminal of the highest order is.
~~~~~
This just came up. Seriously, this just happened. No inspiration, it just did.
Huh. Tenth story. Well. Did not expect to make this many this quick. Yay?
Chapters (1)