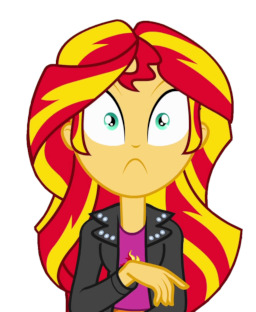 Everyone at Canterlot High School says that Sunset Shimmer has bacon-colored hair. What Pinkie Pie sets out to accomplish one day is to answer an age-old question: does Sunset's hair TASTE like bacon?
Needless to say, the adventure proves to be quite... Indescribable.
~~~~~
I literally came up with this at 5:30 in the morning one day.



The timeline is after Friendship Games, but before Legend of Everfree. I've yet to see LoE as of 11-14-16.
Chapters (1)