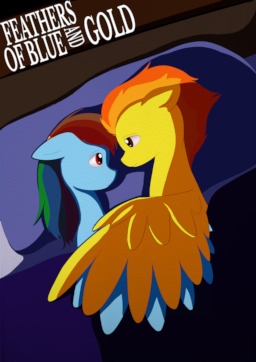 This story is a sequel to Fire & Rain
---
To say that the Wonderbolt's last trip to Manehatten was eventful would be an understatement. Spitfire broke her wing, met Rainbow Dash, dated Rainbow Dash, and a planned thunderstorm went out of control landing many ponies in the hospital. Now with Spitfire getting "promoted" to command of the Wonderbolt's Academy and Rainbow Dash on the mend from her own injuries, the two will learn just how much life can still throw at them.
Meanwhile, Soarin and Rapidfire must come to grips with their new roles as leaders of the Wonderbolts. Soarin doesn't know if he's up to the task, and Rapidfire doesn't know if he even wants to stay. All these trials and more await them further on up the road...
Pre-reading and Editing: LoyalLiar, The24thPegasus, SolidFire, Sorren, and Skeeter The Lurker.
I do my own cover art.
Chapters (11)