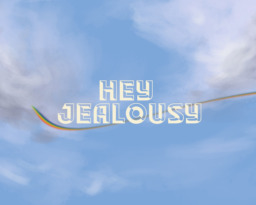 "If I hadn't blown the whole thing years ago, I could be flying up there right now. With her, with them, the Wonderbolts. But... would I be better off for it?"
After being expelled from the Wonderbolts Academy, Lightning Dust traveled around Equestria in search of herself. Then, many years later, after a hard day of working she went to a bar and ran into the last pony she ever expected to meet again.
Who is jealous of who, though?
Written for the Everfree Northwest 2015 Iron Author Competition
Chapters (1)