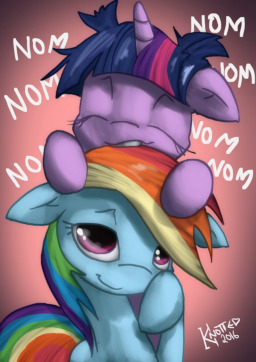 Source
"Terror strikes Ponyville as an undead ruler roams the streets! Its shops and houses lay abandoned at her moaning hooves, and only one brave soul can save it! Will she have the heart though?"
"...Pinkie, shut up."
Written a couple weeks back, so none of my followers worry, please.
A rough comic rendition done by my patreon partner Knotted. Final will not be coming, as we have too much else to work on, so he provided the cover instead.
Chapters (1)