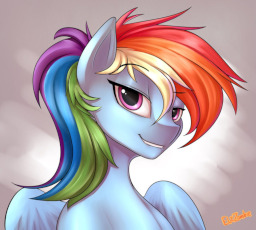 Source
Long ago, Commander Hurricane set an example that still resonates with all pegasi who fall in love with their ground bound kin. Every pegasus knows the story, the tradition is deeply engrained and held dear to their hearts.
Now, if only Twilight could curb her curiosity long enough to enjoy and appreciate just how important she is to Rainbow.
Pre-reading and editing assistance by Melon Hunter and Timaeus.
Art originally by ELZZombie
Chapters (1)