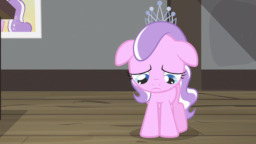 It was supposed to just be a simple prank. She never meant for anyone to get hurt. Now she must face her crime. At least Diamond Tiara has her journal and best friend to help her handle lowering herself like this.
Preread by ThatOneWriter.
Spoilers in the comments.
Accepted into Nonpareil Fiction!
Chapters (1)