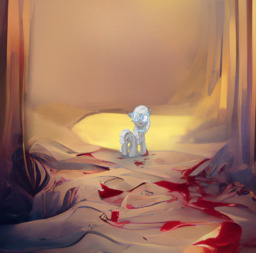 Source
A filly waits in a small white room. Waiting for her friends to visit. "Hi! I'm Silver Spoon and I'm the Perfect Patient! What medical symptoms would you like to treat today?"
---
Winner of the Magic Fades and Science Grows contest on Quills and Sofas.
---
TW for lots of gore and emotionally cruel treatment of a child. Read with care, and if emotional child abuse is something you've experienced perhaps steer clear of this one. I think my initial trigger warning wasn't extensive enough, so apologies if anyone was disturbed by the content. This is a grimdark look at sentience, souls, and the way people/ponies treat things they perceive to be inhuman.
Chapters (1)