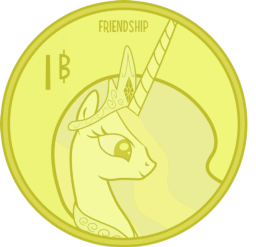 Source
Cuprolaminophobia: The fear of coins.
Diamond tiara was a rich, greedy foal. She thought that her daddy's allowance for her wasn't enough...so she decided to help herself to more. She always thought that the safe behind her dad's desk contained some of the millions he had. Filthy Rich always told Diamond Tiara to stay away from that safe. She just assumed that it was so she wouldn't help herself to his personal funds.
This is the story of why she now has Cuprolaminophobia...
(DISCLAIMER: This story is heavily inspired by SCP-588 on the SCP wiki. If you wish to see the page, the link is here. I take no credit for the creation of SCP-588, nor did I create the wiki page. Sit back, relax, and enjoy.)
PS: This story takes place before Diamond Tiara is reformed.
Chapters (2)