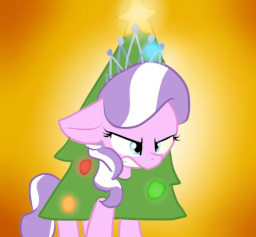 Source
Hearth's Warming is a wonderful time for everypony...except for the naughty ponies who can only expect coal from Santa Hooves. Diamond Tiara is one of those ponies, and she's not looking forwards to it...but a lot can change in a short time.
Merry Christmas everyone!
My Little Pony belongs to Hasbro!
Cover Art thanks to Littleblackraencloud!
Chapters (1)