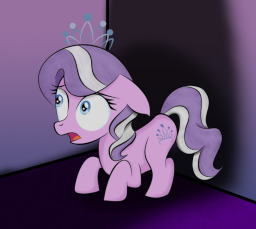 Source
Spoiled Rich keeps her family under an iron hoof. Filthy Rich has learned to work with her, but Diamond Tiara has a much more difficult time with the manners and behavior expected of her, as she's just a filly. She knows the rules, and she abides by them as much as she can, but she doesn't like them.
Sometimes she needs a reminder why they behave in such a way in their house.
In our house, we are the best.
Chapters (1)