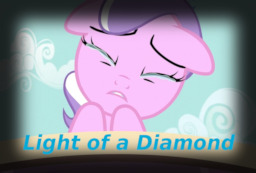 For years, Diamond Tiara had accepted her parents' values as her own: that status and money were the two most important things in Equestria.
That she is not her parents and does not hold their unique talents is a fact that she cannot run from forever, though, and the consequences of holding herself to their values are building up.
For now, she must hold her own against her parents' disapproval, but without the backs of her classmates to stand upon, her methods aren't providing any answers.
---
This story takes place during/in place of Crusaders of the Lost Mark.
Chapters (7)