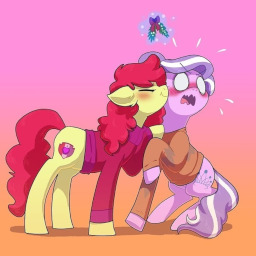 Source
Apple Bloom and Diamond Tiara have been dating for over a month. Diamond has finally decided to come out to her parents in a well thought out and elaborate plan, Apple Bloom has other ideas.
---
This story takes place 5 Years after the Season Finale, the CMC and everyone in their age group are around 16 Years old. Cover from the DiamondtotheCore Ask Tumblr Blog
---
Featured 12/6/2019!
Thank You to PoisonClaw and Night-Shade for editing
Warning: Contains Cute.
Chapters (1)