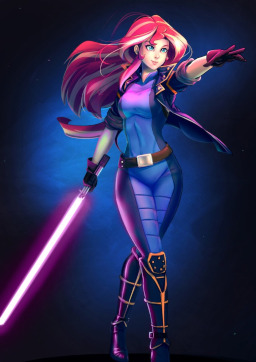 A long time ago in a galaxy far, far away....
Sunset Shimmer, the former pupil of Princess Celestia, entered the mirror hoping to find a place where she could plot her revenge and prepare to enact it.
Instead she finds herself face down in a swamp, cold and alone, lost to the machinations of the dark, that is until she comes face to face with a being almost as ancient as her old mentor, and maybe just as wise.
---
I will try to keep this updated Weekly-Bi Weekly
Spoilers in the comments
Original Art by Bakki
Featured 5/30/2019
Now With A Discord Channel!
Chapters (12)