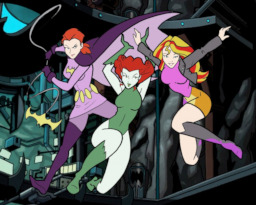 In her successful attempt to stop Twilight Sparkle, Sunset Shimmer ends up in the universe of The Batman. Now, with the help of her mentor Zatanna Zatara and two best friends—Barbara Gordon and Pamela Isley—she has to figure out her place in a brand new world.
Currently being written by Ackbarfan5556 and Produced/Developed by yours truly.
My personal thanks go to Pen Stroke and Burraku_Pansa for helping me bounce this idea around and suffering through my naming process.
Chapters (41)