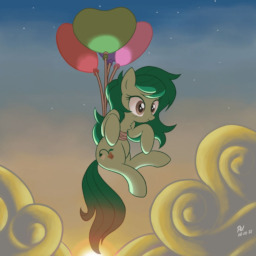 Celestia has witnessed many things in her centuries of life, among them being many sunsets that have involuntarily pained her. But even a pony as ancient as her can be taken by surprise. Especially when it involves a filly's innocent actions.
Inspired by the adorable Art by BranewashPV that you can see as the cover.
Managed to hold second place in the Featured Box for a while!


Actually reached top of the Featured Box!

Now with a reading by StraightToThePointStudio: Check it out!
And also a Chinese translation by TheFlint44
中文译文(Chinese Translation):https://fimtale.com/t/25307
Chapters (1)