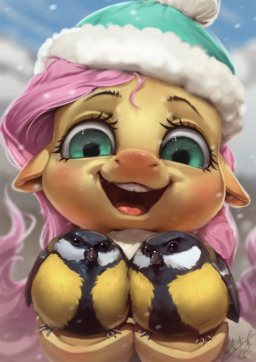 Source
Fluttershy has an absolutely lovely pair of tits that she wants to introduce to Discord. The draconequus isn't so sure if he's up for making friends with these humongous tits. Will Fluttershy be able to help Discord past his tit anxiety, or will the chaos god perish from laughter?
This is an educational story.
---
A gift for Moon. Helped into existence by NorrisThePony, and you should blame him for the existence of this. Recommended by PresentPerfect!
Chapters (1)