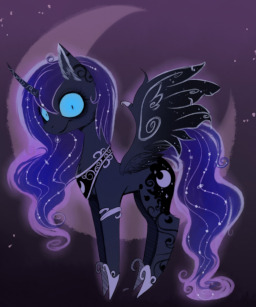 Source
Sometimes, it's very quiet in the castle...
---
Set before the events of the show. Now has a review (with spoilers) by the Reviewer's Cafe! There are four readings of the old version of this story too, one here, another here, here, and here! Cover art by MagnaLuna.
Now readable in Russian here, and here thanks to Doof Ex Machina! Also has a spoiler-y review you can check out here.
Chapters (1)