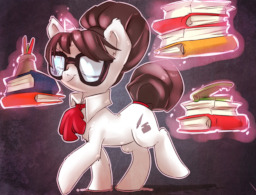 Source
Raven is a good, simple mare who has lead a good, simple life. With that life comes worry and dreams, but never has she known pain or suffering.
She simply has a friendship, a secret, and somepony she loves more than anything.
But that pony is a shadow.
---
Takes place sometime in season two, at some point after 'Luna Eclipsed'. Proofread by NorrisThePony. Buy this story! Contribute to the TVTropes page!
Chapters (1)