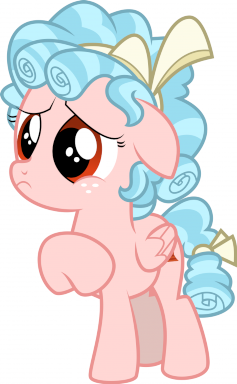 Source
After Equestria almost fell at the hooves of Cozy Glow, Twilight Sparkle visited the filly in Tartarus multiple times. She had been talking to her, tried to get to the bottom of why she almost singlehoofedly brought down Equestria by manipulating her fellow friendship students and attempting to banish all of its magic into another realm.
But no matter how often she asked or how much she probed for an underlying reason behind all this, Equestria's youngest enemy only kept reiterating that friendship is nothing but power for her.
Cozy Glow was a special case. But she wouldn't be the Princess of Friendship if she were to give up on a struggling friendship student. Maybe she really was not able to teach Cozy Glow the true values of friendship and neither were her five closest friends. But maybe others could succeed where they have failed.
And so, Twilight goes and assembles a team of ponies and creatures to teach Cozy Glow about Friendship, Villainy, Betrayal and the struggle to choose between Good and Evil.
The only catch was that Tartarus' security level has been increased.
But that's what letters are for.
Set between Season 8 and Season 9.
Chapters (40)