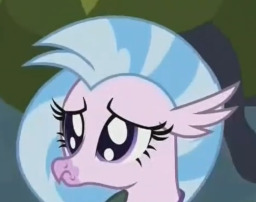 Silverstream, the most exciteable hippogriff that Equestria has ever seen. Known as perpetually happy, she is curious about everything and anything that can be found on the surface.
She is far away from home, but the everyday discoveries of things she doesn't know and never heard about down in Seaquestria make living in Ponyville so much more interesting than living below the ocean.
The surface is the perfect place to learn and explore and she could not be happier with her new life..... But one day, Silverstream discovers something so unusual, so peculiar, so unexpected, that she thought she would never have to deal with it:
She is homesick.
Set shortly after the events seen in "School Daze".
Chapters (1)