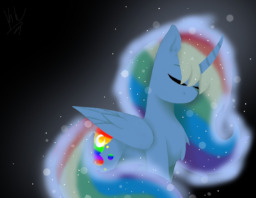 Source
Rainbow Dash was only half-serious when she said she could become Princess Luna's successor as dreamwalker.
But when the Princess of the Night knocks on her door after sunset, just a few days after King Sombra's mysterious return, Rainbow Dash finds out that the Princess is very serious about it.
She is here for Rainbow Dash's training.
The cover picture belongs to kwhittski on Deviantart.
Chapters (18)