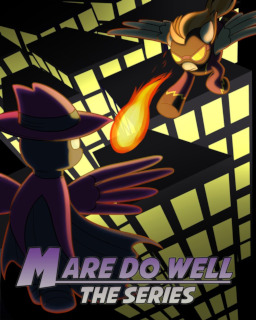 This story is a sequel to Mare Do Well: As The Sky Falls
---
Rainbow Dash had thought her brief adventures as Mare Do Well were over and sought to move on with her life; but destiny has other ideas. New villains rise and cause mayhem, and Rainbow Dash is ready to put the costume back on and become Equestria's most awesome superhero once again!
Now has a sequel: Mare Do Well: Raining Of Fire
BIG thanks to drawponies for the new cover art!
Chapters (15)