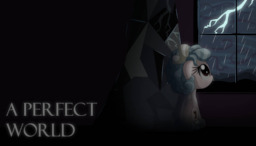 Source
Magic is gone. Cozy succeeded in doing what she set out to do, and now the world is perfect.
Simply perfect.
---
An entry in the Cozy Glow short story contest, based on the prompt "Cozy has a secret".
Cover art and proofreading was, as always, done by the great-hearted Vito, who is also on Deviantart.
Chapters (1)